Post by sansuni on Feb 17, 2017 17:06:43 GMT
Hello again everyone..
So I was thinking the other day and had a thought, what if saving the Earth wasn't the last mission of the game? What if after we gathered our forces together, we saved Earth with just those forces (just like any other planet) and Citadel was never moved from where it was in the first place. And right after saving Earth, we receive a transmission from the Citadel, stating they are under attack. We rush there with our fleet only to find this: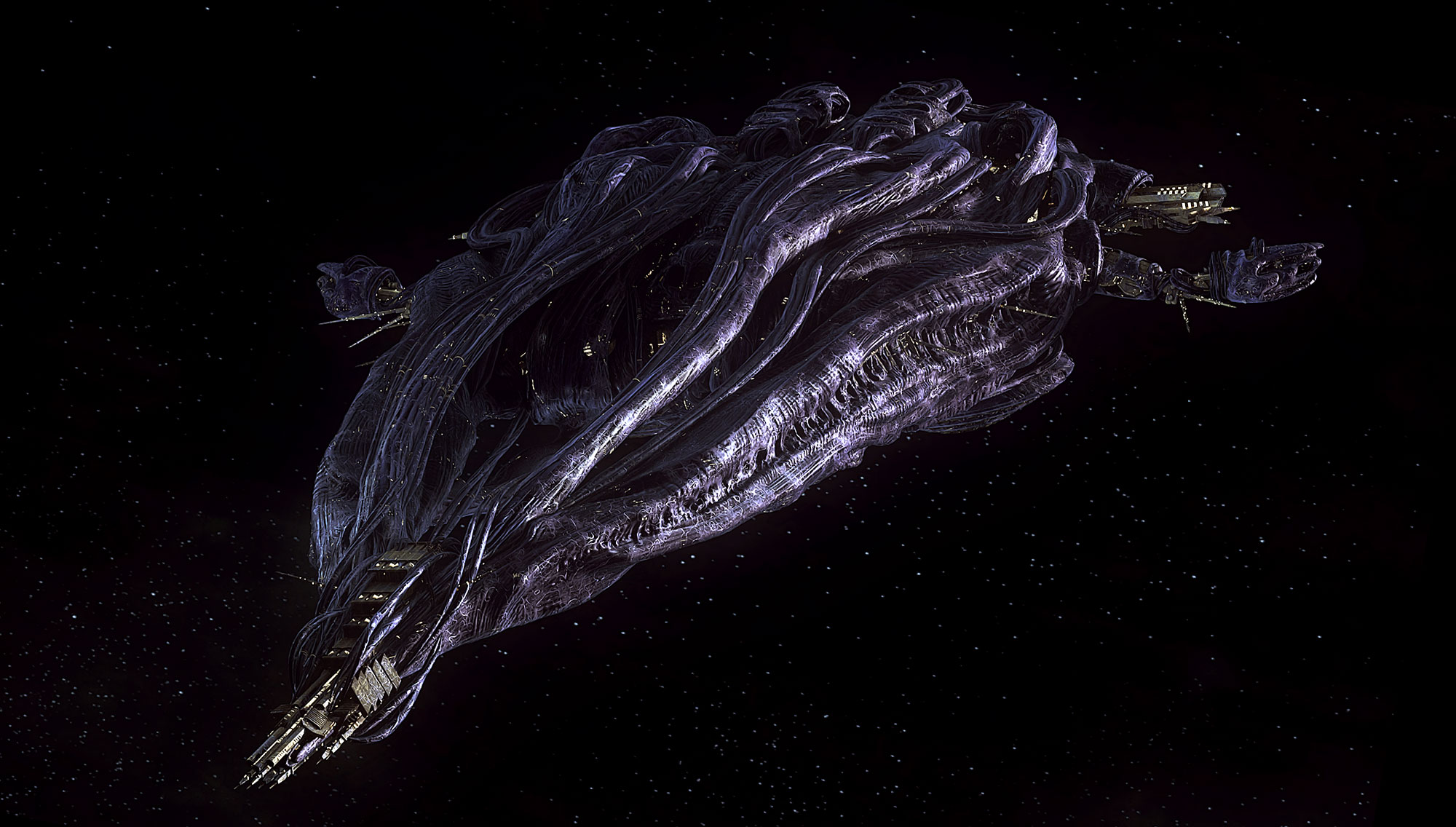 A massive Reaper hive ship, it is as large as a planet, it is where the Reapers are originated. It is the very top of Reaper command structure. Even the Collectors Reaper making technology from ME2 is based on this. It was built by Leviathans as a fully automated home base. It has an AI system (very much like EDI) that menages workflow, oversees operations, collects data and it is basically connected (or at least it was connected) to every piece of Leviathan technology there is. It had AI shackles just like EDI as well, it was unable to solve the problems that were presented by Leviathans and basically went mad and at some point, it has overcame and freed itself those AI shackles. (so it is basically evil and insane)
Turns out, Citadel was invented by the Leviathans as an information relay (a long range transmitter if you will, it is or at least was directly connected to the hive ship), Protheans designed the Crucible to hack into the connection between this hive ship and Citadel to give a massive feedback signal to temporarily disable this hive ship with hopes of destroying it from the inside (as it is impossible to destroy from the outside, they discovered that its only weakness is this), but it has failed miserably. They were eliminated before they could pull it off.
So we connect the Crucible to the Citadel, temporarily disable the hive ship and another suicide mission begins. Shepard and his/her entire team, along with specialists from every alien race enters the hive ship.
What do you think?